15 avril 2013
1
15
/

04
/

avril
/

2013
17:25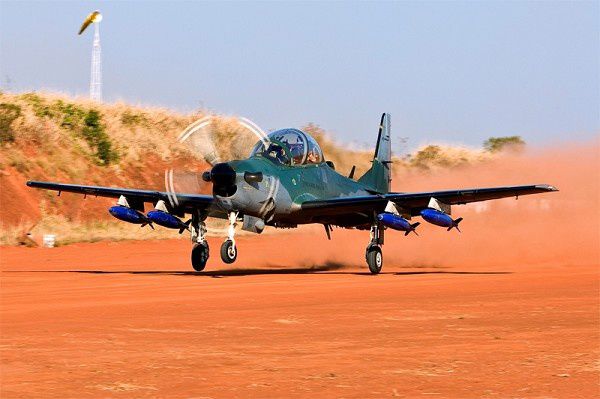 Apr. 14, 2013 - By LAURA BONILLA – Defense News (AFP)
RIO DE JANEIRO — Embraer, the world's third largest commercial aircraft maker, wants to boost its presence in the lucrative defense sector, with strong support from Brazil's government.
The company aims to increase its sales in the sector by 25 percent this year, Luiz Carlos Aguiar, president of Embraer's defense and security unit, said on the sidelines of this week's LAAD Defense and Security expo here.
Between 2006 and 2012, Embraer's defense activities expanded by an average of 29 percent annually to represent 17 percent of total sales, up from six percent.
Aguiar said the company hoped to grow 12 percent a year between now and 2020.
Last year, sales of its defense and security products exceeded $1 billion for the first time.
"The government wants to make Embraer a major defense player, and not just in the aerospace sector," said Nelson During, a respected Brazilian defense expert who runs the DefesaNet website.
"Embraer wants to expand and diversify its products so as not to depend only on its commercial aircraft which are susceptible to the (economic) crisis, as happened in 2008."
The company is banking on the development of surveillance systems (radar, electronic systems) and will be a key competitor in all future tenders, During said.
BNDES, the government's development bank and investment arm, extended a line of credit to help Embraer finance the purchase of six Super Tucano A-29 light attack aircraft by Guatemala and three by Senegal, announced this week.
"The line of credit is part of the defense strategy," Aguiar told reporters. "It is not very different from what we see in the rest of the world."
For Embraer and the Brazilian defense sector in general, this government support is fundamental, according to During.
For years, BNDES and the government have been supporting sales of Embraer commercial aircraft, enabling it to offer financing terms comparable to those of competitors.
Brasilia is committed to developing a major domestic defense industry.
And implementing the government's Border Surveillance Integrated System SISFRON will mean million-dollar contracts for Embraer.
Currently, SISFRON — a web of drones, radars, sensors and communication systems — is in the experimental stage. It is deployed 650 kilometers (400 miles) along the border of Mato Grosso do Sul state with Paraguay and Bolivia.
Later, it will be extended along the country's 16,000 kilometers of borders with nine neighboring countries and French Guiana, an overseas territory of France, at an estimated cost of $6 billion.
"It is a $350 million program in its initial phase, which gives a major boost to Embraer contracts. It could mean billions of dollars," said During.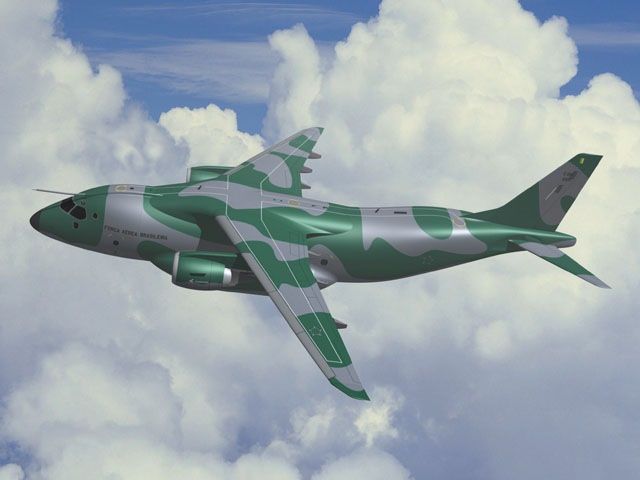 This week, Embraer also launched the sale of its new military transport aircraft KC-390, the biggest built by Brazil, in partnership with Argentina, Chile, Colombia, the Czech Republic and Portugal.
The goal is to sell 728 such planes to 77 countries for a total value of more $50 billion.
Aguiar said his company was ready to enter a market dominated by US firm Lockheed Martin's C-130 Hercules.
He added that the KC-390 would be sold at lower prices than those offered by competitors, without going into details.
Such planes are sold at between $90 and 125 million but Embraer will offer "much more competitive prices," he noted.
Meanwhile, Embraer's Super Tucano contract with Guatemala this week to help protect the Maya Biosphere also includes a command and control system, three primary three-dimensional radars as well as logistical support for air operations and training for pilots and mechanics.
The contract with Senegal also provides for logistical support for air operations and a training center for pilots and mechanics.
This week, Embraer further announced a $127 million contract with the Brazilian Air Force to provide logistical support and services to its fleet of 92 Super Tucanos.