22 mars 2015
7
22
/

03
/

mars
/

2015
12:20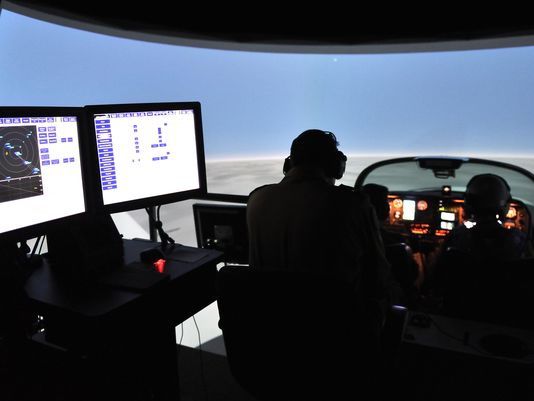 Royal Canadian Air Force pilots train on a flight simulator at the Southport Aerospace Centre in Portage la Prairie, Manitoba.(Photo: Cpl Vicky Lefrancois/Royal Canadian Air Force)
March 21, 2015 By David Pugliese – Defense News
VICTORIA, British Columbia — The Royal Canadian Air Force (RCAF) has released its first long-term simulation strategy, paving the way for the spending of hundreds of millions of dollars on new training initiatives.
Among the systems identified for acquisition are a flight trainer for the RCAF's CH149 Cormorant helicopters, a variant of the AgustaWestland EH-101, as well as simulators for CC177 transport and the CC150 Polaris aircraft. The CC177 is Canadian terminology for Boeing's C-17 while the Polaris is a converted Airbus A310 used by the RCAF for transport and refueling.
The strategy would be put in place over the next 10 years and would employ see both virtual training and a networked common synthetic environment, according to RCAF Simulation Strategy 2025, released March 13.
Read more