8 octobre 2015
4
08
/

10
/

octobre
/

2015
06:20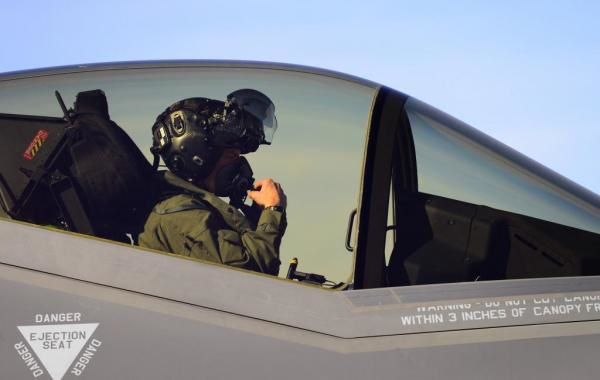 U.S. Air Force Major Kevin Hall goes through his pre-flight checks before flying an F-35A at Hill Air Force Base, Utah. Hall is an F-35 test pilot. Photo by Airman 1st Class Joshua D. King/USAF
WASHINGTON, Oct. 5 (UPI)
U.S. lawmakers and defense officials are concerned as more tests on the F-35 joint-strike fighter reveal more complications than they thought.
Defense News reports the concerns stem from the testing of the new Martin-Baker US16E ejection seat system, which testers discovered may put pilots at risk of fatal injury. During the tests, ejections performed during low-speed flights showed test dummies snapping their necks.
Test results revealed that when lighter pilots are operating the F-35, the Martin-Baker seats rotate too much. The U.S. military now prohibits pilots weighting under 136 pounds from operating the F-35.
In response to the potentially grim test results, some lawmakers are calling for increased oversight of the joint-strike fighter program. Rep. Jackie Speier, D-Calif., a member of the House Armed Services Committee, said the Pentagon is erroneously rushing the program.