16 février 2012
4
16
/

02
/

février
/

2012
13:15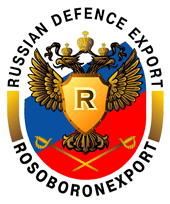 February 16, 2012 defpro.com
CLEARWATER, Fla. | Bulova Technologies Group, Inc. recently announced that Bulova Technologies Ordnance Systems LLC ("BTOS") received an award for $4.8 million under the US Army IDIQ Non-Standard Weapons BPA to supply weapons to Afghanistan. These weapons will be provided by Rosoboronexport ("ROE") in Russia and will be delivered to Afghanistan in the Company's third quarter.
As announced previously in our press release dated February 9, 2012, the Company has partnered with ROE to supply Non-Standard Weapons and Non-Standard Ammunition under contract with the US Army for Afghanistan and Iraq.
For more information on ROE, please visit their website at www.roe.ru.