19 janvier 2015
1
19
/

01
/

janvier
/

2015
17:45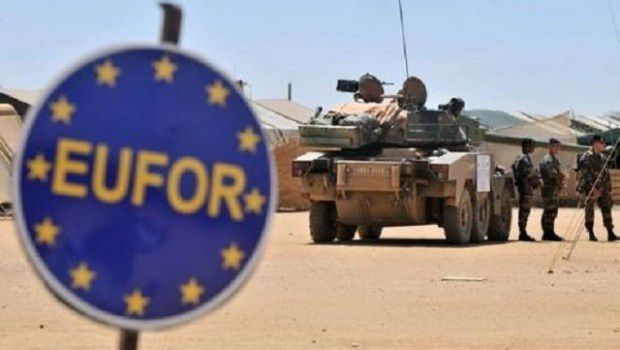 19/01/2015 Press release 17/15 / Foreign affairs & international relations
The Council has established the EU Military Advisory Mission in the Central African Republic (EUMAM RCA). It sets out to support the Central African authorities in preparing a reform of the security sector, especially with respect to the management of the CAR armed forces (FACA). The new mission will follow the EU military operation in the CAR (EUFOR RCA), which contributes to security in the capital Bangui until 15 March 2015.
EU High Representative for Foreign Affairs and Security Policy, Federica Mogherini, said: "The European Union is fully committed to support CAR's return to stability. This new mission will play a critical role in strengthening the security sector. EUMAM will advise on the reforms necessary to make the CAR armed forces a more multi-ethnic, professional and republican army."
EU experts will advise on how to manage the military forces as well as on the preparation of a future systemic reform of the FACA. In addition, they will provide expertise on the conditions for a training programme for the army. Based on a gradual approach, the mission could also conduct limited non-operational training.
The mission is set to last 12 months, starting from the moment of reaching Full Operational Capability. EUMAM's headquarters will be located in Bangui. Brigadier General Dominique Laugel from France has been appointed EU Mission Commander for a team of up to 60 staff. The budget for the preparation phase and the first year of the mission is estimated at €7.9 million.
A separate Council decision is required to launch EUMAM's activities.