12 novembre 2012
1
12
/

11
/

novembre
/

2012
19:55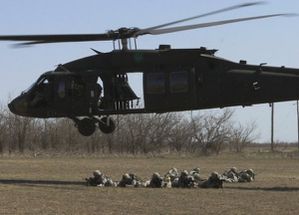 8 Nov 2012 By Dave Majumdar – FG
Washington DC - BAE Systems and Saab have received a contract from the US Army to supply a new head-up display (HUD) system for the Sikorsky UH-60 Blackhawk helicopter-and potentially other rotorcraft. The service placed the order as part of its Night Vision and Electronic Sensors Directorate (NVESD) efforts.
"Though relatively small in terms of order value, this first order represents a significant step for Saab," says Wes Walters, the company's North American sales vice president. "Not only with the launch of yet another new and innovative product from our company, but also that the launch is in the United States."
Saab, along with prime contractor BAE Systems, received the order after a series of army flight evaluations. The company says that the US Army will continue with additional flight tests on the Blackhawk and other helicopters. "The target is to increase safety while flying at low levels and during take-off and landing in degraded visual environments (DVE)," Saab says.
Saab says it is developing the HUD to be compatible with current and future enhanced flight vision systems. The system is also designed to be compatible "with a wide range of helicopters and small aircraft."