13 mars 2015
5
13
/

03
/

mars
/

2015
08:20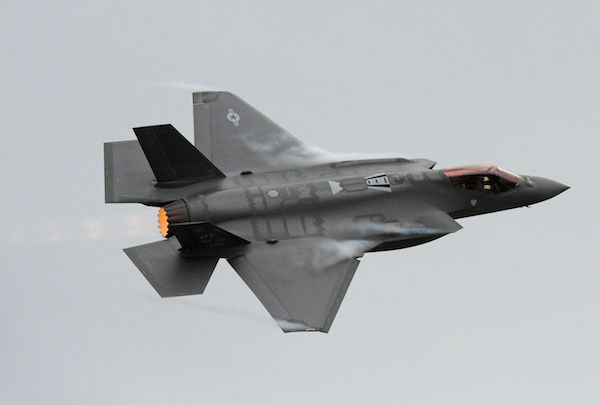 Mar 13, 2015 defense-aerospace.com
(Source: Project On Government Oversight; posted March 12, 2015)
DOT&E Report: The F-35 Is Not Ready for IOC and Won't Be Any Time Soon (excerpts)


Inside-the-Beltway wisdom holds that the $1.4 trillion F-35 Joint Strike Fighter (JSF) program is too big to cancel and on the road to recovery. But the latest report from the Defense Department's Director of Operational Test and Evaluation (DOT&E) provides a litany of reasons that conventional wisdom should be considered politically driven propaganda.

The press has already reported flawed software that hinders the ability of the plane to employ weapons, communicate information, and detect threats; maintenance problems so severe that the F-35 has an "overdependence" on contractor maintainers and "unacceptable workarounds" (behind paywall) and is only able to fly twice a week; and a high-rate, premature production schedule that ignores whether the program has demonstrated essential combat capabilities or proven it's safe to fly.

All of these problems are increasing costs and risks to the program. Yet rather than slow down production to focus resources on fixing these critical problems, Congress used the year-end continuing resolution omnibus appropriations bill—termed the "cromnibus"—to add 4 additional planes to the 34 Department of Defense (DoD) budgeted for Fiscal Year 2015.

The original FY2016 plan significantly increased the buy to 55, and now the program office is further accelerating its purchase of these troubled planes to buy 57 instead.

At some point, the inherent flaws and escalating costs of a program become so great that even a system with massive political buy-in reaches a tipping point. The problems described in the DOT&E report show that the F-35 has reached a stage where it is now obvious that the never-ending stream of partial fixes, software patches, and ad hoc workarounds are inadequate to deliver combat-worthy, survivable, and readily employable aircraft.

This year's DOT&E report also demonstrates that in an effort to maintain the political momentum of the F-35, its program office is not beneath misrepresenting critically important characteristics of the system.

In sum, the old problems are not going away, new issues are arising, and some problems may be getting worse.

Below are some of the key issues raised by the DOT&E report.

Cooking the Numbers

The Joint Program Office, led by Air Force Lt. Gen. Chris Bogdan, is re-categorizing failure incidents to make the plane look more reliable than it actually is. This kind of number-cooking has been done in other important areas of the program, such as using gimmicks to lowball acquisition costs and operating costs per flying hour.

…/…

Section headings:

-- Testing Being Deferred, Not Completed
-- Significant Safety Risks Are Still Unresolved
-- Wing Drop Concerns
-- Engine Problems Continue to Hold the F-35 Program Back
-- Dangerous Helmet Failures
-- Initial Combat Capabilities for the Marine Corps Variant Will Be Even More Limited Than Planned
-- ALIS Software Failures
-- Software Snarls Jeopardize Combat Suitability
-- Hiding Today's Failings While Building a Huge Future Cost "Bow Wave"
-- A Maintenance Nightmare
-- Conclusion: Exquisitely Limited Capability

(end of excerpt)


Click here for the full story (with many onward links) on the POGO website.