14 octobre 2015
3
14
/

10
/

octobre
/

2015
07:20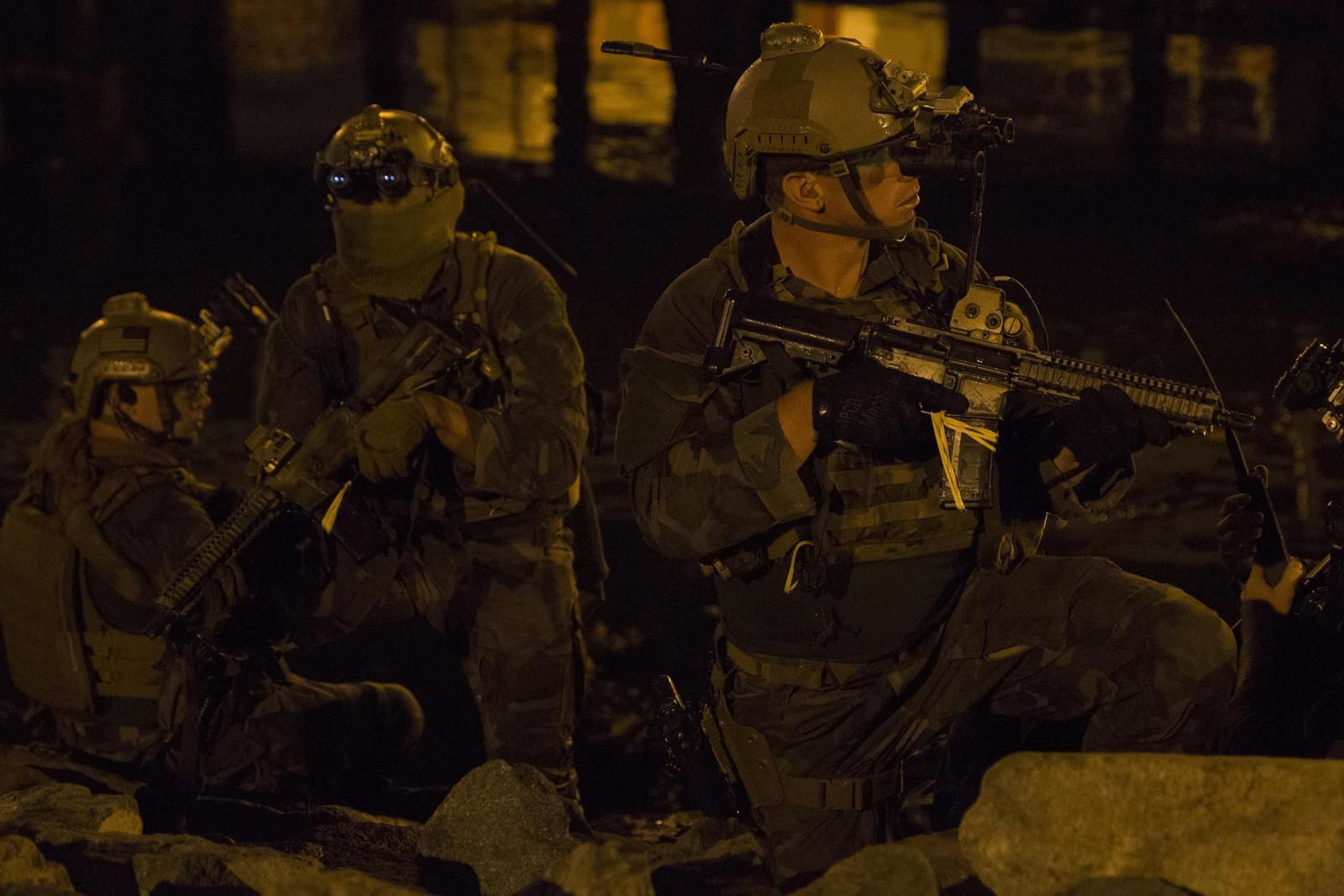 Los Angeles, Calif - Marine Raiders with 1st Marine Raider Battalion, U.S. Marine Corps Forces, Special Operations Command, transition out of the water during a simulated underwater assault force night-raid in Los Angeles, California, Sept. 3, 2015. - photo USMC
October 13, 2015: Strategy Page
The U.S. Marine Corps is at war with itself over how to handle the future. Many marines have noticed that their traditional (for over a century) role as the overseas emergency force has been quietly taken over since the 1980s by SOCOM (Special Operations Command). It wasn't until 2005 that the marines officially assigned its 2,600 strong Marine Special Operations Command, to SOCOM. This was in belated recognition that SOCOM, when it was formed in 1986 was indeed the most effective way to manage and use all the special operations units in the American military. Back then there was resistance from all the services, except the army (which had the most special operations troops mainly in its Special Forces.) But the Secretary of Defense overruled the services, and, by 1990, the navy (SEALS) and air force (special aircraft and pararescue troops) had assigned their special operations units to SOCOM control. The marines resisted and got away with it by insisting they didn't have any "special operations" troops or that "all marines are special operations troops," (depending on what day you asked them.)
By late 2001, it was obvious even to the marines that SOCOM was where the action was, and the marines wanted in. After four years of haggling and negotiation, the marines were in with a combination of traditional commandoes, long range recon, and "ranger" type forces. There are also support troops (dog handlers, interrogators and interpreters, intelligence analysts, supply and transportation) as well as a training unit (to instruct foreign troops, a job the marines have been helping the army Special Forces with already.) The marines also agreed to provide, as needed, other marine units that are trained to perform jobs SOCOM needs done. The marines have long had their infantry battalions train some of their troops to perform commando type operations (raids, hostage rescue and the like.) This was done so those battalions, when serving on amphibious ships at sea, had some capability to handle a wider range of emergencies (like getting Americans out of some foreign hot spot.)
At the time some observers (including a few marines) thought that the marines might contribute more forces to SOCOM in the future, or perhaps the entire Marine Corps would join SOCOM and take it over. That last jest was based in reality as before World War II the Marine Corps was the "special operations" force you called in for emergencies overseas. That changed during World War II but many American marines noted the different path taken by the British Royal Marines after the war. After 2001 many American marines thought it might be a good idea to copy their brethren, the British Royal Marines, and convert themselves to a commando force.
During World War II the Royal Marines had turned themselves into the Royal Marine Commandos. After 1945, when Britain disbanded all of its commando units, the Royal Marines retained three of their infantry battalions as Royal Marines Commandos (commando battalions). These three battalions have remained in service to the present, mainly because they always performed as advertised and were always in great demand.
The marines did change after World War II but in different ways. They gradually dropped their army-like divisional organization, using their three "division" headquarters as an administrative units for managing the battalion and brigade (2-4 battalions) size task forces for whatever assignments come their way. This worked quite well during the last two decades of the 20th century. After 2001 there was a new proposal to completely do away with the marine division. Note that the first one of these was organized in 1942 and six were active by 1945. The 2002 proposal had most marines trained more for commando operations rather than traditional infantry combat. This was a trend that was already present in marine training, although marines were still considered, first and foremost, elite ground combat troops. At the time there was a lot of resistance from marine veterans groups (over a hundred thousand marine veterans of World War II were still around then and they could be a feisty lot.) But the marines did have a tradition of constantly transforming themselves, something even old marines recognize and respect. Any such transformation had to wait because after 2003 (the Iraq invasion) the marines became a supplementary force for the army in Iraq and Afghanistan. Over the next decade the marines noted that they could not go back to what they were in 2002 because the army had become more like marines (highly trained and effective infantry) and the marines had become more like these new soldiers.
Many marines are concerned that more people will notice that SOCOM is now the marines of old and that the marines are not nearly as special and specialized as they used to be. To make matters worse in 2006 the U.S. Navy decided to create a new naval infantry force to do some of the jobs the marines had originally done but were now too busy being soldiers to take care of. By 2008 the navy had built a new ground combat force staffed by 40,000 sailors. This was NECC (Navy Expeditionary Combat Command), which was capable of operating along the coast and up rivers, as well as further inland. NECC units were already in Iraq by then and ready to deploy anywhere else they are needed. The 1,200 sailors in the EOD (Explosive Ordnance Disposal) teams are particularly sought after, because of increased use of roadside bombs and booby traps by the enemy. NECC has also organized three Riverine Squadrons which all served in Iraq. NECC basically consists of most of the combat support units the navy has traditionally put ashore, plus some coastal and river patrol units that have usually only been organized in wartime.
In light of all this many marines fear that any new effort by the politicians to eliminate the Marine Corps will succeed. The marines have been avoiding these extinction efforts for over a century mainly because they could demonstrate some unique abilities. Without that advantage the marines are vulnerable.