29 octobre 2015
4
29
/

10
/

octobre
/

2015
08:45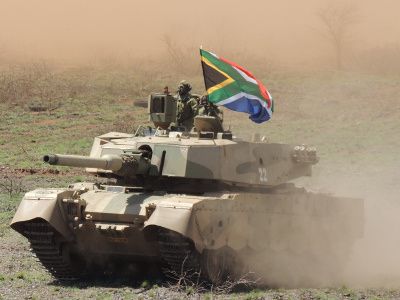 27 October 2015 by defenceWeb
The SA Army is by far the largest arm of service in the SA National Defence Force (SANDF), providing more than forty thousand of the force's total strength of 78,011. This was at the end of the 2014/15 financial year with the two other combat arms of service – the SA Air Force (10,443) and SA Navy (7,575) – between them contributing less than half the landward force's 40,215.
Other large contributors to the March 31, 2015 actual strength of 78,011 are the SA Military Health Service (SAMHS) with 8,145, the Logistics Division with 3,094, Joint Operations Division with 1,966 and the Military Police Division with 1,609.
The Department of Defence and the SANDF had 1,455 people employed in its Human Resources Division at the end of the 2014/15 financial year.
The Financial Management Division had 832 people keeping a weather eye on defence spend while the Defence Inspectorate Division, charged with ensuring rules and regulations are strictly adhered to, could call on the services of 125 people. Internal Audit had the services of 32 people for its work.
The personnel strength at Defence Intelligence was 884.
The Defence Policy, Strategy and Planning Division could call on the specialist knowledge of 91 people complemented by the 29 people in Military Policy, Strategy and Planning.
Three hundred and ninety people were on the strength of Defence Legal Services and its satellite offices at March 31 this year while 460 people worked in the Corporate Staff Division.
Defence and Military Veterans Minister, Nosiviwe Mapisa-Nqakula, had a staff complement of 73 and Secretary for Defence, Dr Sam Gulube, had 43 people working in his secretariat.
The remainder of posts in the DoD/SANDF structure fall into categories including the Chaplain General, (18) Corporate Communication (53), Defence Reserves (27), Defence Foreign Relations (148), The Office of the SANDF Chief (19), Defence International Affairs (17), Command and Management Information Systems Division (140), Defence Materiel Division (83) and the Military Ombudsman (45).