4 décembre 2014
4
04
/

12
/

décembre
/

2014
12:50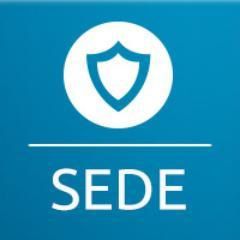 04.12.2014 source SEDE

On 3 December, the Subcommittee considered the draft opinion on Financial rules applicable to the general budget of the Union, by Rapporteur Christian Ehler (EPP). The committee responsible is BUDG (Rapporteur: Ingeborg Gräßle, EPP).
Building European military capabilities - SEDE
On 3 December, the Subcommittee exchanged views with General Jean-Paul Paloméros, Supreme Allied Commander Transformation, NATO and Claude-France Arnould, Chief Executive, European Defence Agency, on military capability development in Europe, after the Wales NATO Summit and before the 2015 European Council.
On 3 December, the Subcommittee debated the security situation in the South Caucasus after the signature of the "strategic partnership" between the Russian Federation and Georgia's breakaway region of Abkhazia with H.E. Natalie Sabanadze, Ambassador of Georgia to the EU.
Briefings on Defence Council and CSDP Civilian Missions - SEDE
On 3 December, the Subcommittee discussed the state of play of the EU's civilian missions with Kenneth Deane, Director, Civilian Planning and Conduct Capability, EEAS. It was also debriefed on the results of the Foreign Affairs Council (Defence) held on 18 November, by Maciej Popowski, Deputy Secretary General, EEAS.