12 novembre 2015
4
12
/

11
/

novembre
/

2015
08:30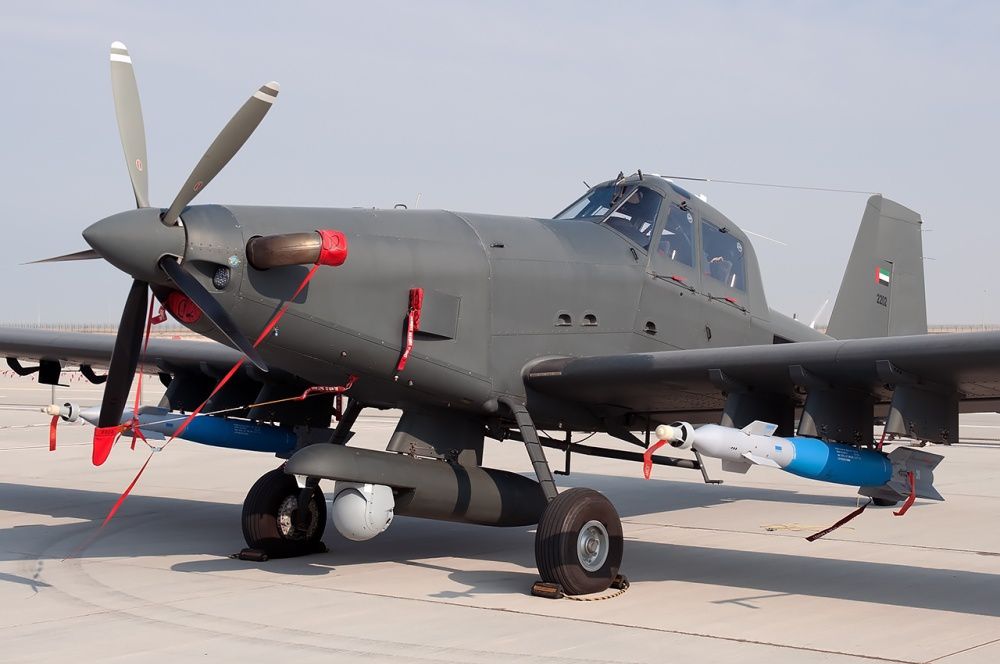 November 11, 2015: Strategy Page
The UAE (United Arab Emirates) recently donated four U.S. made AT-802 single engine aircraft to Jordan for reconnaissance and surveillance missions. This 7.2 ton aircraft first appeared in 1990 as a crop duster. The aircraft had a built in 3,100 liters (820 gallons) tank for insecticide or whatever. But it was soon noted that it could also perform well for fire-fighting (by dropping fire retardant). Cruising speed of the AT-802 is 356 kilometers an hour and endurance is about three hours.
In 2009 a militarized version appeared, with lightweight armor around the cockpit and key components. There was also a bulletproof windscreen. The frame was strengthened to give the aircraft a useful life of 12,000 hours in the air. The military version could have one or two seats plus seven hard points for up to four tons of missiles or bombs and a fire control system to handle smart weapons. The UAE bought 24 of these and recently transferred three AT-802s to the Yemeni Air Force and is training more pilots and maintenance personnel to operate these light bombers. There are already some Yemeni (or UAE) pilots operating the Yemeni AT-802s there. These aircraft can use GPS and laser guided bombs.
The idea for the militarized version came after eight AT-802 aircraft, paid for by the U.S. State Department, were given to Colombia in 2002. These were used to eradicate drug crops under an American anti-drug program. Because the drug gangs will shoot back these AT-802s were modified with the addition of the same type of armor (including self-sealing fuel tanks and internal fire extinguishing system) that showed up in 2009 military version. By 2009 the customized AT-802s for Colombia had evolved into the AT-802U, a military versions which has been increasingly popular for reconnaissance and bombing.